Traditional and simple cuisine at the restaurant of the Auberge du Gros Tilleul in the Baie de Somme
All our cooking and our desserts are homemade.
We are delighted to welcome you to this typical Picardy inn, renovated and warm.
An incredible cachet in the lounges and the dining room with its large fireplaces. Come and enjoy authentic cuisine in this calm and warm setting. A family welcome, cozy lounges to relax and taste the wines and spirits from the cellar.
The restaurant's cuisine attaches great importance to simple and homemade things, you will only find that on the menu.
Only country terrine and ice cream are produced outside our walls. Nestled in the heart of the Authie valley, the Inn lives to the rhythm of the village, the rooms of the hotel*** are comfortable and the dining room will remind you of the coaching inns of yesteryear.
Our family has been welcoming you with pleasure for 35 years between these century-old walls under the watchful eye of the venerable lime tree planted by Sully. This former coaching inn, which has become an inn, remains a charming place conducive to relaxation in the Baie de Somme.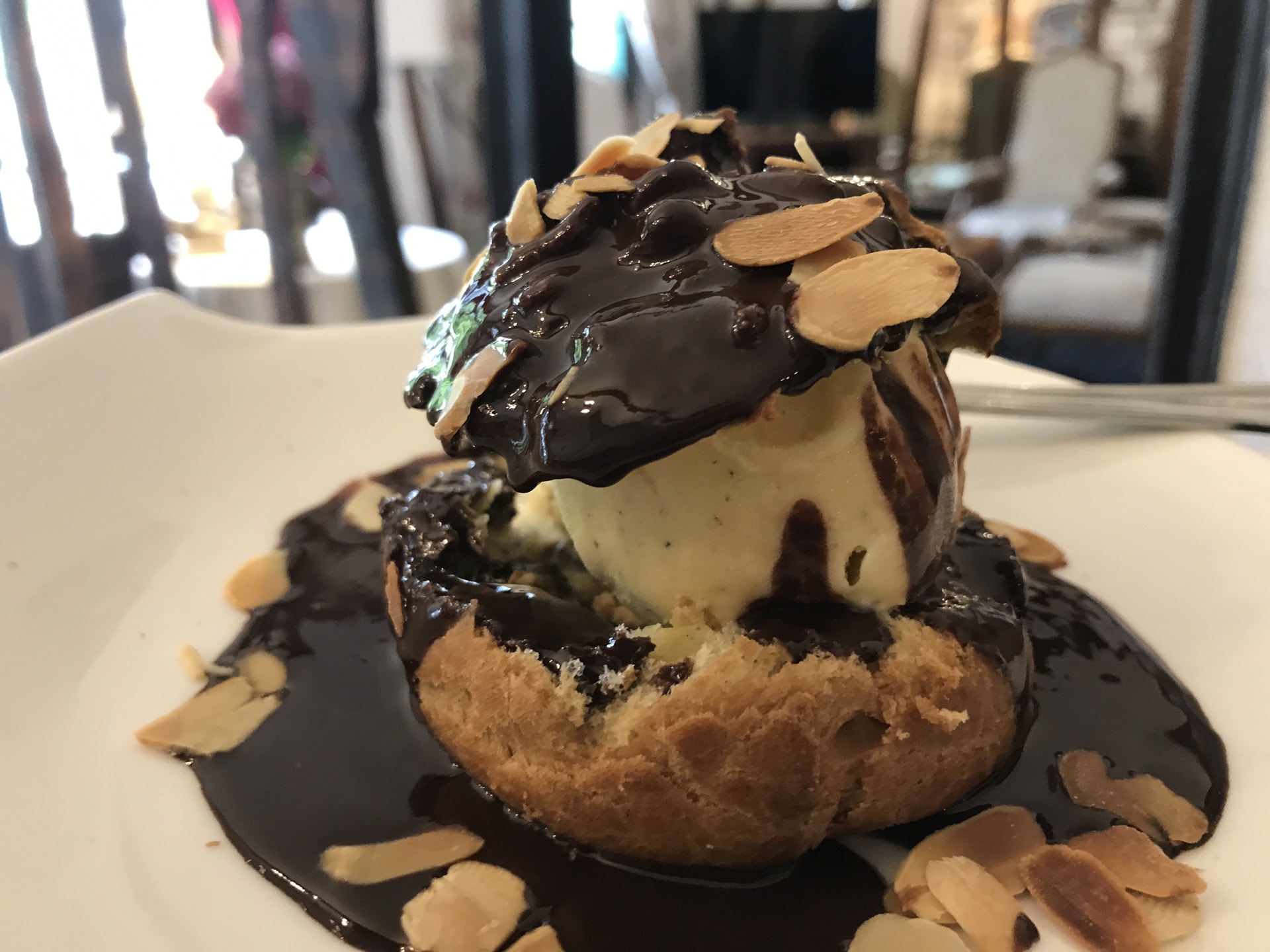 Starters
Country terrine
Country terrine served with red cabbage
Ficelle Picardy au gratin
Ham, mushrooms and bechamel rolled in a crepe and gratinated in the oven with cream and gruyère
Boulogne twine
Leeks, herrings and bechamel rolled in a pancake and gratinated in the oven with cream and gruyère
Recommend
Pan-fried foie gras escalope with peppery honey
Hot foie gras with peppery honey, on toast and served with salad
Skillet of 6 snails
Hot snails with garlic butter and parsley
Pan of 12 snails
Hot snails with garlic butter and parsley
Cassolette of snails flambéed with Armagnac
Hot snails, cooked with fresh cream, parsley and Aramagac. Served with salad
Homemade foie gras and onion jam
Homemade foie gras and onion jam
Duo of hot and cold foie gras
Homemade cold foie gras and hot foie gras with peppery honey served on toast and accompanied by green salad
Country salad and toast with honeyed goat cheese
Goat cheese toast with honey, vinegar bacon, small potatoes, salad, tomatoes and cucumbers
Flat
Duck fillet with orange
Regional dish: duck with orange sauce
Rossini-style rump steak
Piece of rump steak with pan-fried poie gras and toast
Recommend
Fried rabbit stew Picardy style
Rabbit with Picardy sauce: the rabbit simmers in red wine, carrots, bay leaf and bacon bits
Filet mignon with mustard sauce
Pork tenderloin with mustard sauce
Saumonette with leek sauce
Skate wing with caper sauce
All our dishes are accompanied by vegetables and potato gratin or rice and boiled potatoes.
Desserts
Home Made Apple Pie
Recommend
Dame Blanche (fudge sundae)
Poire Belle Helene
Pears with ice cream and chocolate sauce
Chocolat Liegoise
chocolate ice cream with chocolate sauce
Profiteroles with Chocolate Sauce
Menus
Formule Express
Starter - Main course - Dessert
Served on weekdays for lunch

Recommend
Menu Discovery
Starters :
Ficelle Boulonnaise - Herring filled pancake
Country pate with red cabbage
French Country Salad with Toast and Honeyed Goats Cheese
Main Course :
Rabbit slowly cooked in red wine, carrots and bacon Huss in Leek Sauce Fillet of Pork in Mustard and Cream Sauce
Desserts :
Home Made Apple Pie/ 2 Scoops of Ice Cream Rum Ba-Ba/ Chef's Creme Caramel
Recommend
Child Menu
Nuggets or ham
+ I Scoop of Ice Cream
Today's special
Excluding weekends and public holidays
De passage pour aller à l'abbaye de Vampires, nous nous sommes arrêtés pour déjeuner. A l'ombre, avec le chant des oiseaux, un très bon déjeuner, mijotée de lapin et tarte aux pommes. Cuisine traditionnelle dans un cadre charmant. N'hésitez pas!
Earlybird143
menus à 28.5: entrée foie gras ou escargot; plat raie aux câpres ou canard à l'orange; désert: baba au rhum ou profiteroles. Escargot divins, baba et profiteroles idem. Serveuse-patronne à l'écoute de nos demandes (a ramené plus de haricot verts sans qu'on lui demande), trés aimable. Salle à manger en calcaire blanc avec une cheminée en fonction, très sympa. J'y retournerai. Christian. Expert en tourisme rural du Ministère de L'Agriculture.
Mwyttynck
Cuisine simple mais excellente. Tout est fait maison et ça se ressent en bouche. L'ensemble de l'équipe est agréable et disponible. Bref, nous avons passé un excellent moment. Si jamais nous revenions dans la région nous repasserons volontiers manger un morceau au Gros Tilleul.
Flo
Gallery of our Restaurant